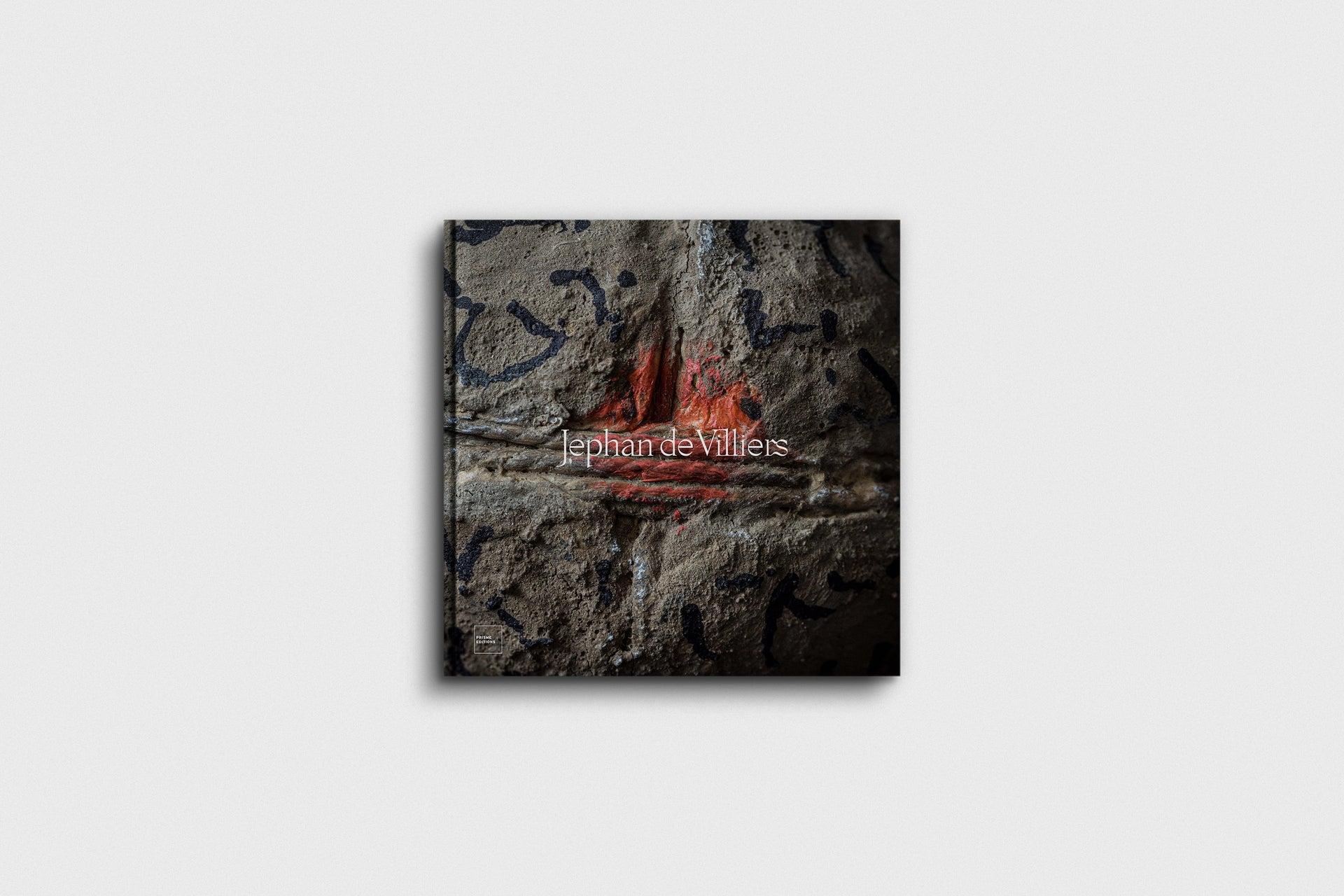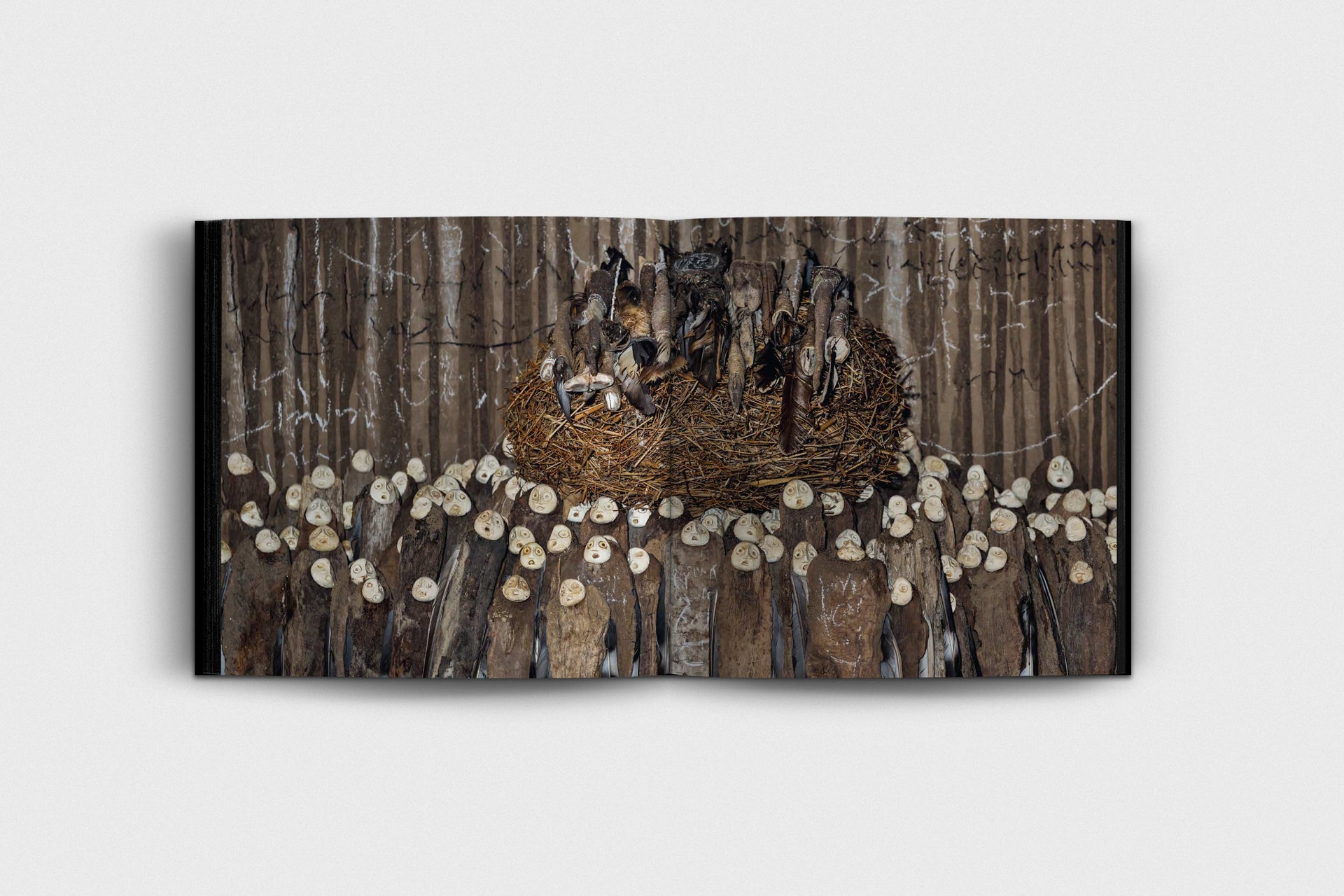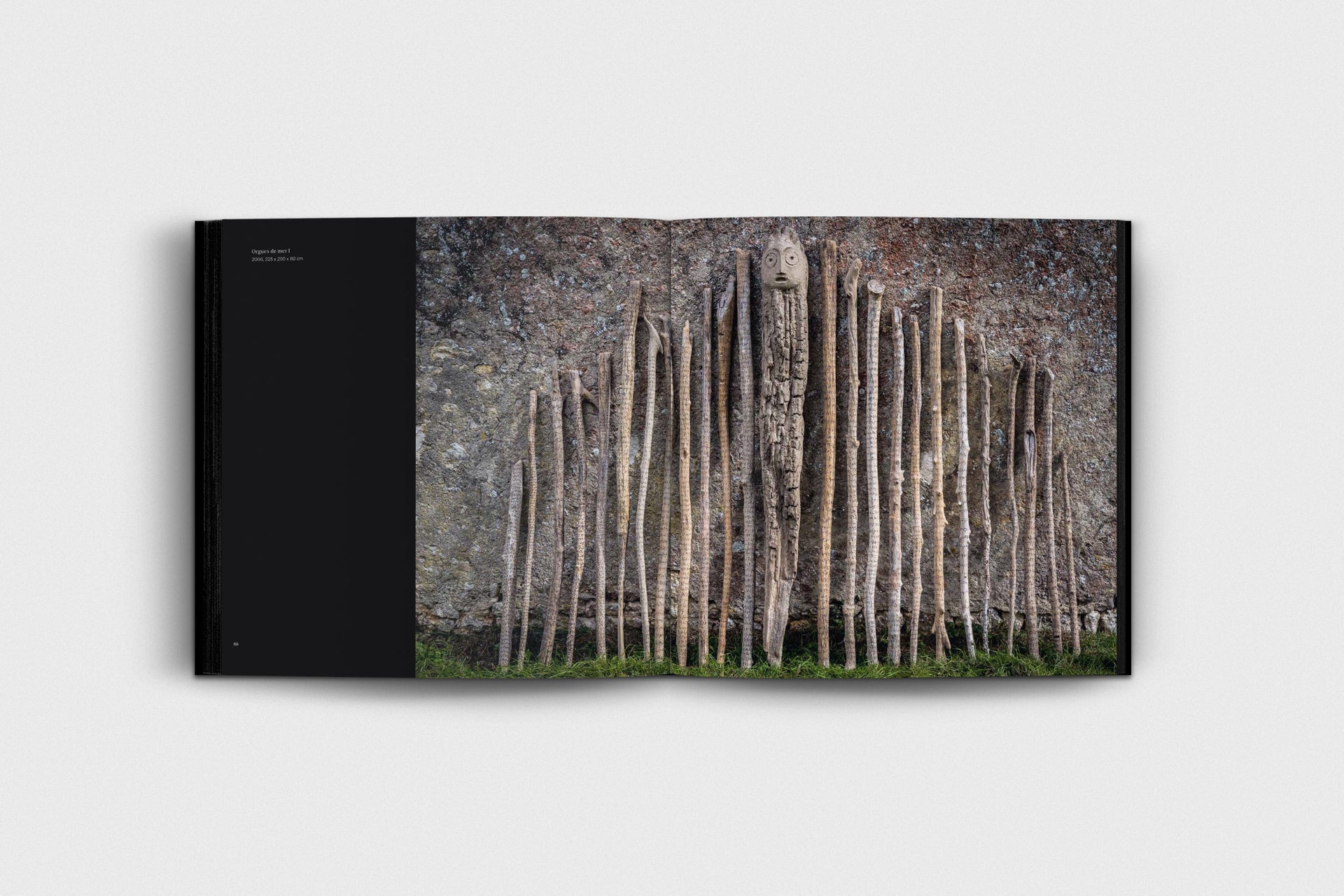 figures of silence
Book details
ISBN :

978-2-930451-36-7
Year :

2021
Cover :

cardboard
Size :

29.7 x 29.7 cm
Pages :

240
Languages :

Fr

En
Jephan de Villiers and his imaginary civilization are a sign for our time. Presence of the tree, of water, work on memory. Almost prophetic foreknowledge, from the outset of his work, of a threat weighing on nature. Creation of a people of soul-birds with both lucid and worried eyes, moving lookouts made of wood and bark, water chestnuts, ray eggs or ocean waste. Inhabited creatures. "Memory eggs" covered with enigmatic signs. Pages covered with a free and instinctive writing.
Watcher of forgotten worlds, Jephan de Villiers walks through forests and shores, in a desired and quiet solitude. Survey. Glean. Drop off in the workshop. Let time do its meditative work, let the wild elements choose you or choose between them. Tame, assemble, build.
A whole life devoted to gesture, to encounters, to patience. To what is given when the gaze becomes attentive to what has been but also to what is to come. Because this work is proving, today more than ever, to be movingly topical.
The book aims to be the reflection of this course, as calm as it is determined, with a rare coherence.