40 artisans bruxellois d'exception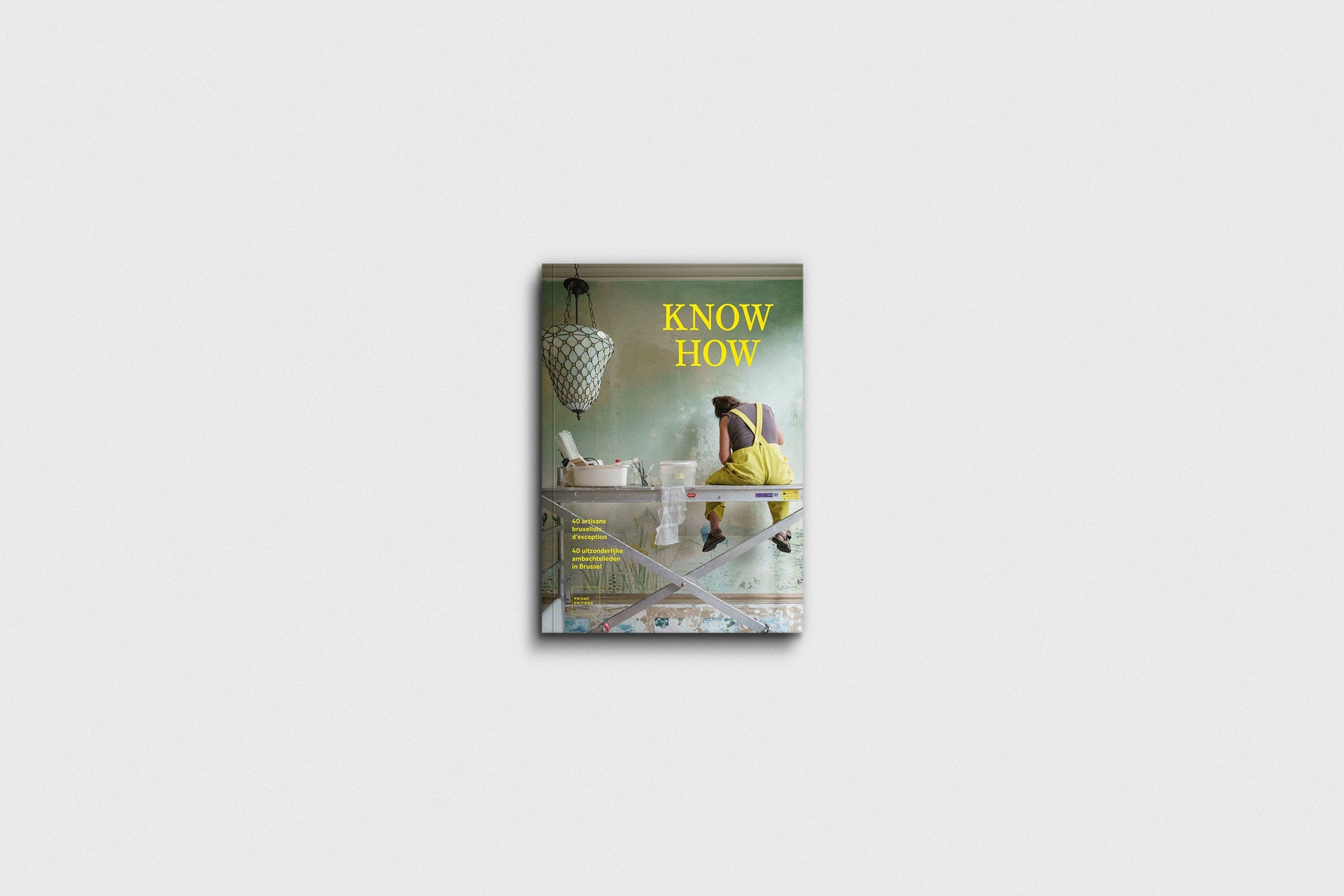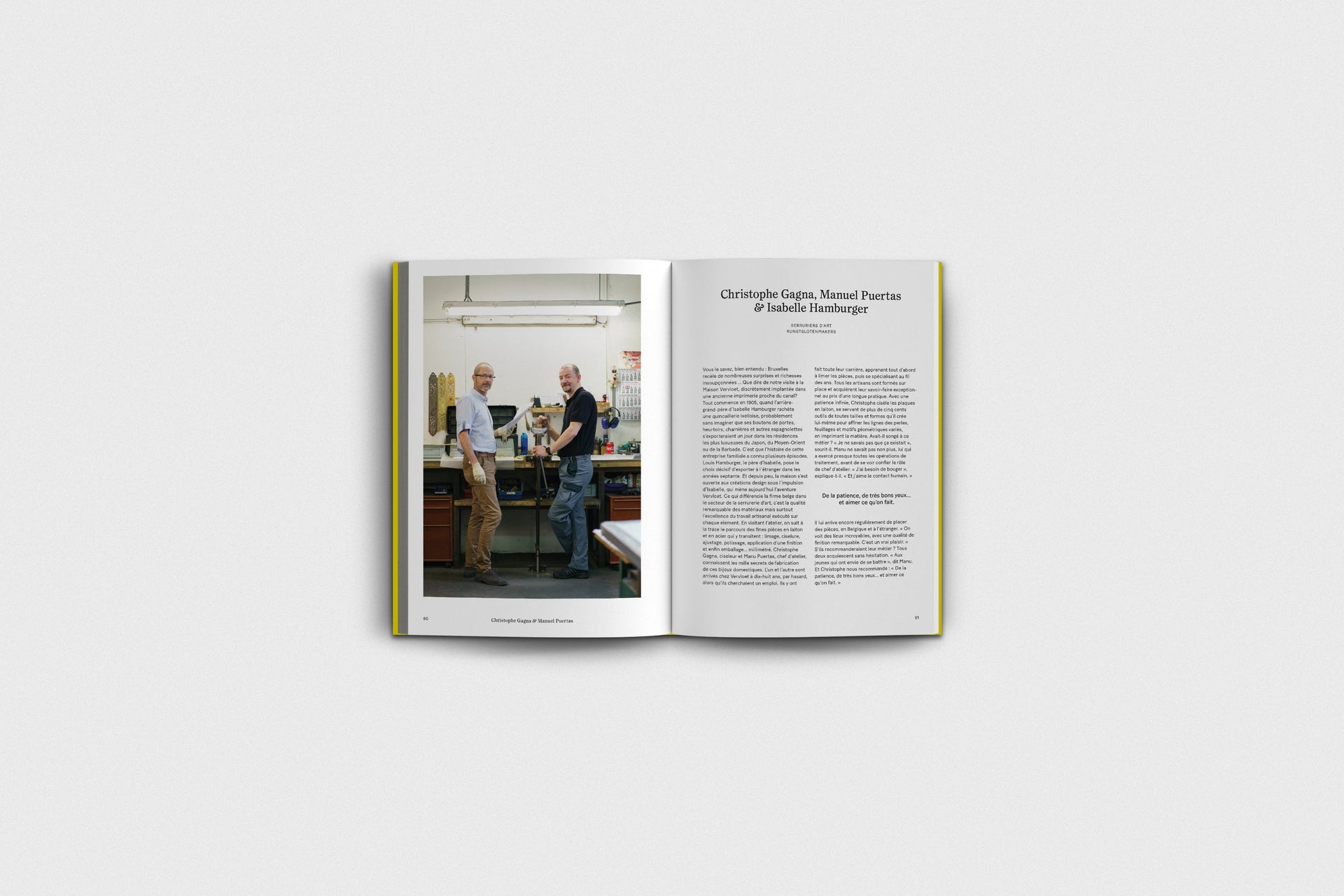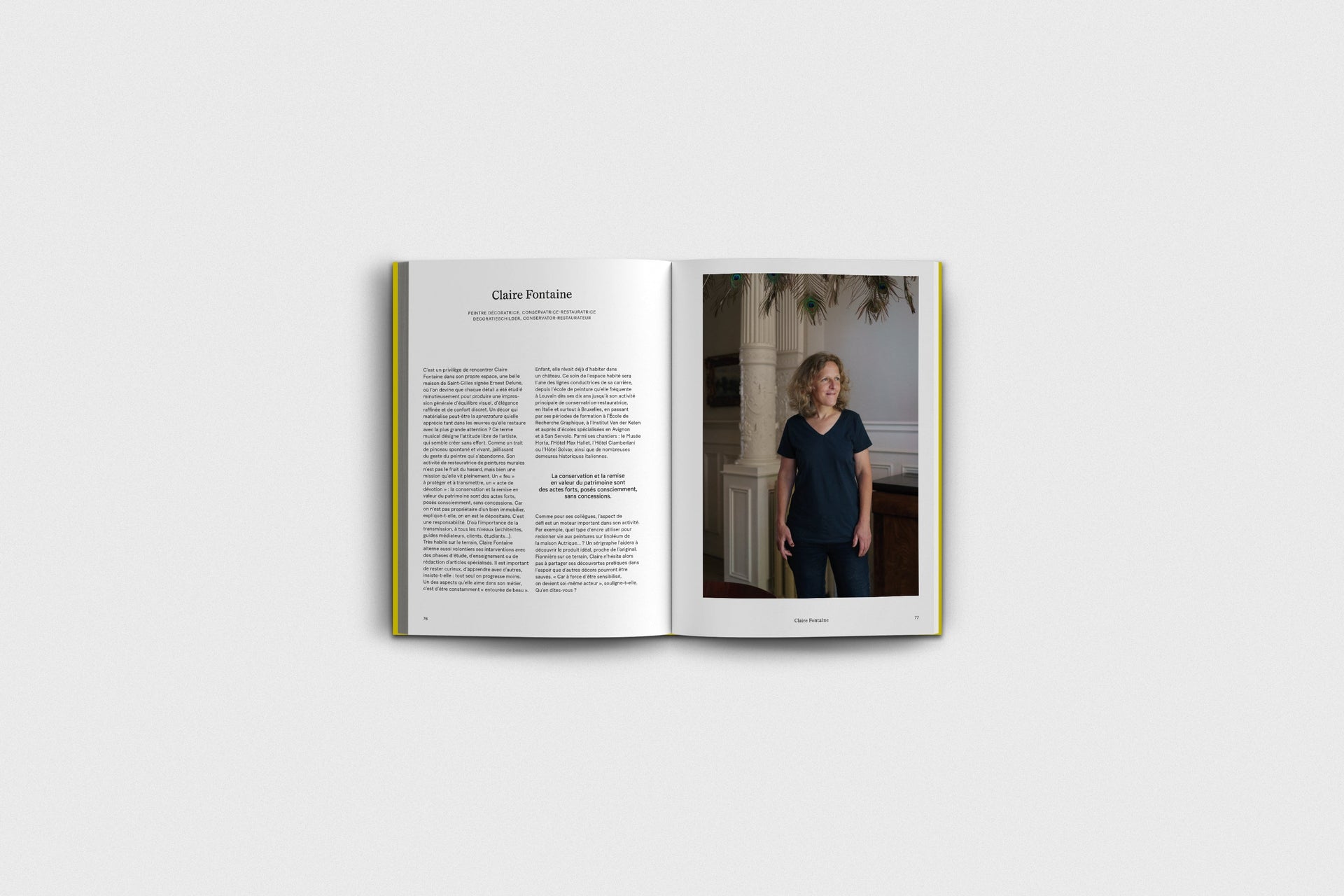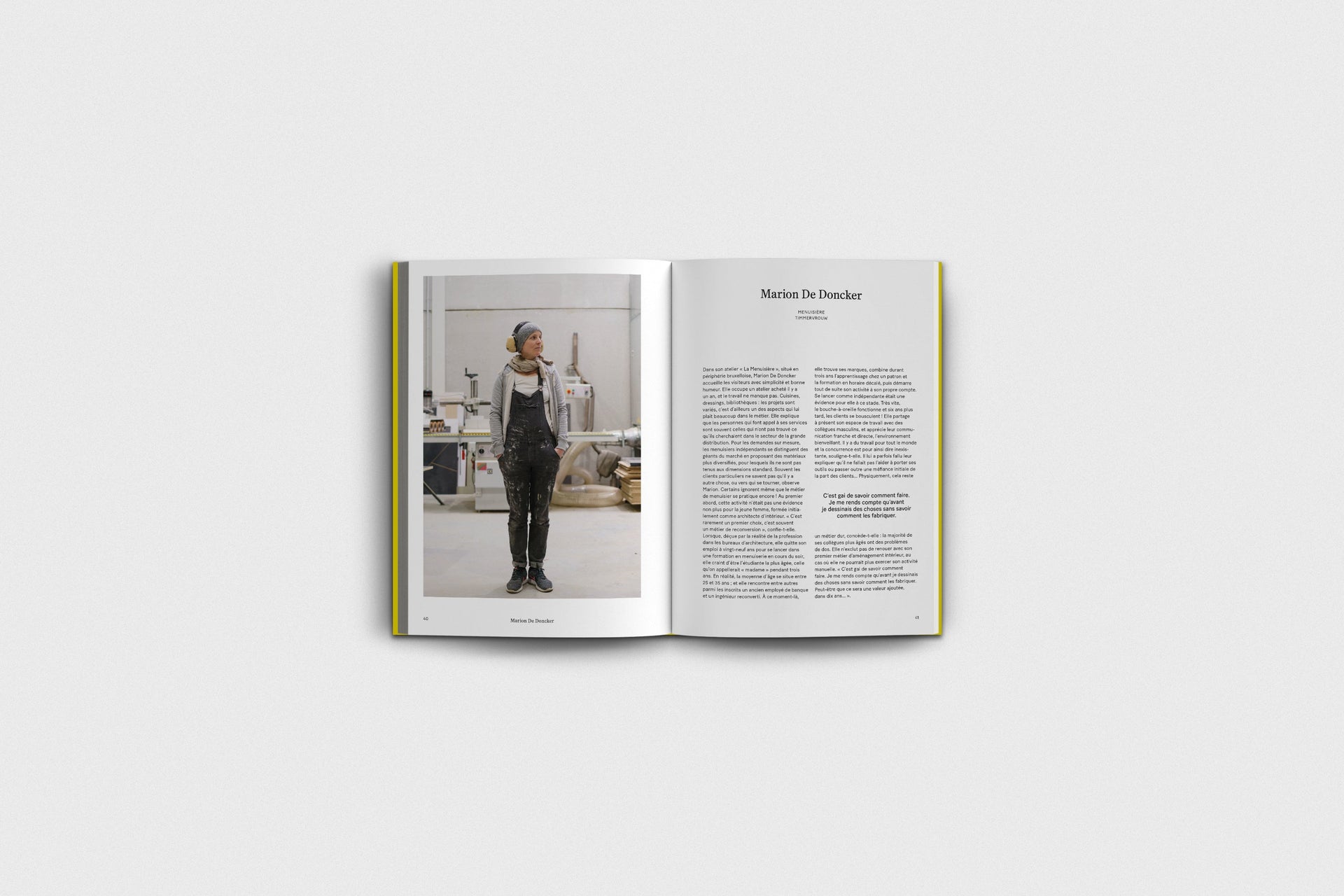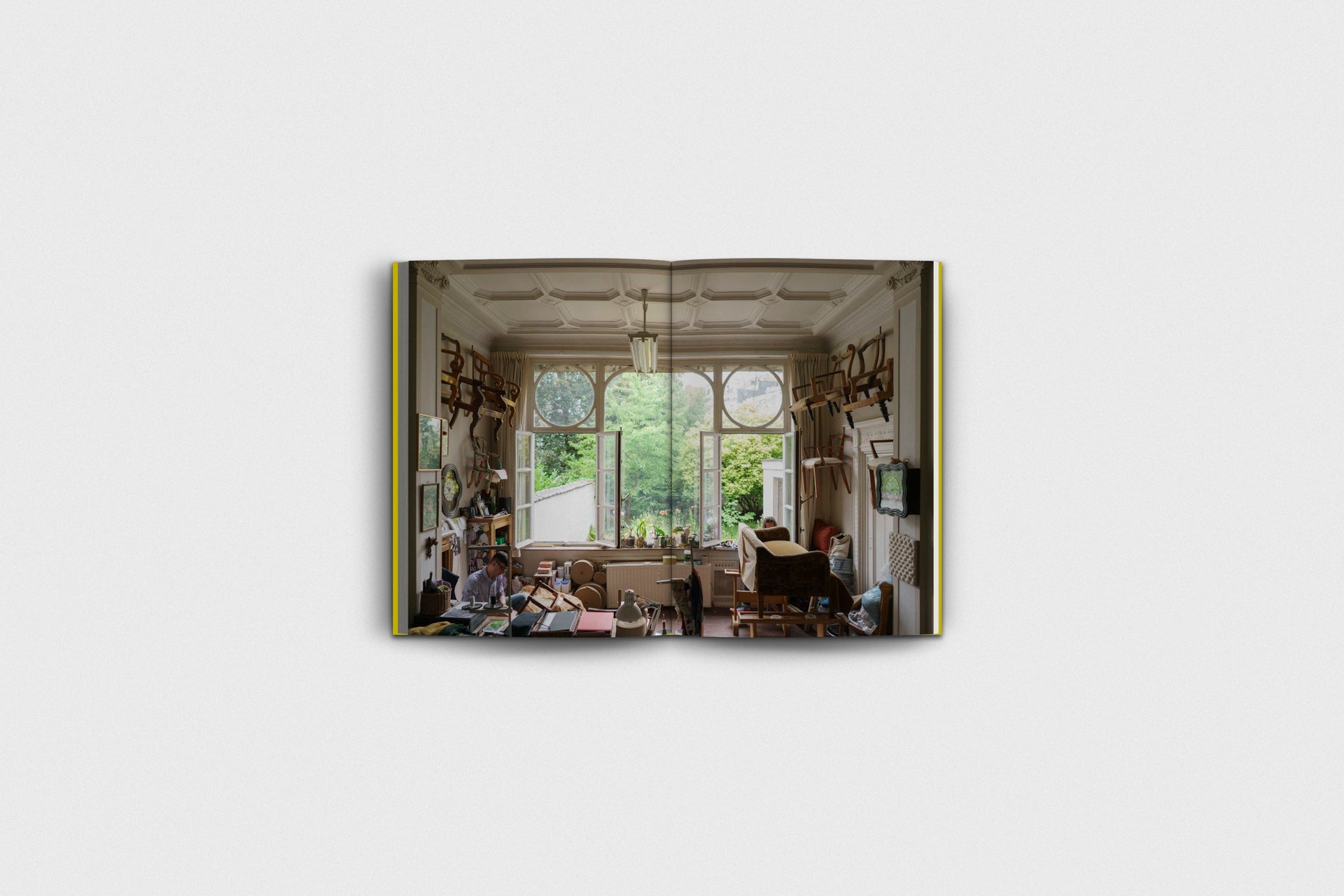 Know How
40 artisans bruxellois d'exception
Book details
ISBN :

978-2-930451-32-9
Year :

2020
Cover :

soft cover with flap
Size :

17 x 24 cm
Pages :

192
Languages :

Fr

Nl
Forty encounters that make a difference. The cultural editor Delphine Martens and the photographer Julien Hayard push for you the doors of the workshops and make you discover the universe of today's urban craftsmen. Carpenters, stone cutters, master glassmakers... They have an ancestral know-how, acquired through years of learning and practice. Passionate about materials, they have chosen to live by the work of their hands, discreetly resisting the digital age. This fragile Brussels know how, they are eager to pass it on to the masters of tomorrow. A book in the form of an impromptu walk through the heart of the city and its buildings, which is above all a celebration of human creativity.

Trades included in the book: ironwork, locksmithing, restoration of architectural heritage, design, cabinetmaking, electricity, upholstery, carpentry, mosaic, decorative painting, plumbing, rockwork, staff, stucco, stonework, roofing and carpentry, stained glass.

The book is an initiative of the Foundation for the Arts in Brussels, realized with the help of a steering committee composed of Françoise Aubry, Marc Danloy, Charles Javit, Pablo Lhoas, Francis Metzger, Barbara Van der Wee, Thierry Wauters.