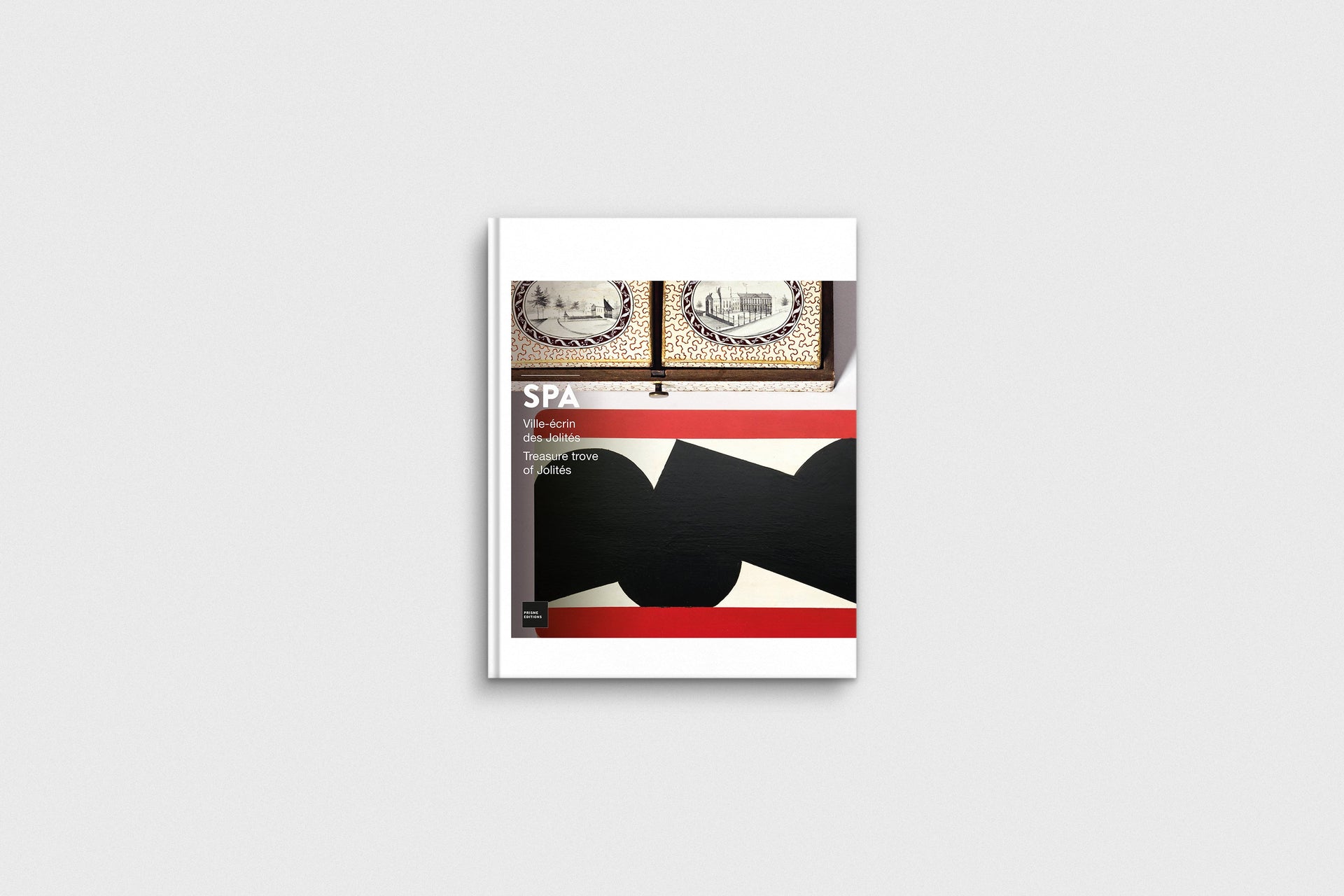 Treasure trove of Jolités
Book details
ISBN :

978-2-930451-28-2
Year :

2018
Cover :

cardboard
Size :

30 x 24 cm
Pages :

192
Languages :

Fr

En
Apart from its world-famous waters, the town of Spa has many other hidden riches that are less well known. The Jolités worthily represent the skill and decorative refinement of joiners, painters and inlayers, developed within the dynamic artisanal industry known as "Wood of Spa".
With the art historian Lydwine de Moerloose as your guide, linger in the painted nooks and admire the details drawn in Indian ink or gouache. Discover the diversity of these small objects of genuine joinery, which have evolved from their historical roots in the mid-seventeenth century to form part, not only of the larger and smaller scale history of the town but also of the modern world, with its collectors and artists, who are today still opening new avenues into coming decades for these artistic skills
In the early 1980s, Lydwine de Moerloose made a detailed study of Les Bois de Spa (Wood of Spa) as her dissertation for a Masters degree in Archaeology and Art History at the Catholic University of Louvain. Her work in the milieu of antique dealers and subsequently in interior design enabled her to maintain a particular connection with Spa and its charming heritage. This book is truly the concrete expression of her project to share with all and sundry the fruit of these encounters and this knowledge, accumulated over so many years.